Meow Wolf–Not Just for Kids
If you've researched a trip to Santa Fe, NM, or even Denver, CO, you've surely come across encouragement to visit Meow Wolf. Adding dimension to both Denver's and Santa Fe's arts scene is the latest in art-utainment, Meow Wolf, an immersive art studio.
As an adult, you'll want to plan your trip a bit differently than if you were with kids.
Enjoy Meow Wolf as an Adult
With its flashy colors, interactive exhibits, mysterious adventuring, and captivating story, it's hard not to have a good time at Meow Wolf. It attracts everyone. All ages, sizes, and shapes. Go during the weekend or over vacation periods like Winter and Spring Breaks, and you'll enjoy Meow Wolf with hundreds of your closest friends. Otherwise, your experience will probably be better and good times will be had if you go when there are  fewer kids and less chaos.
Go before 12 and after 6, any day of the week.
Here's how to have an adult experience without so many small noise makers.
Support Denver's REI and get a pair of Allbirds to walk around Meow Wolf.
Suggestions for a Great Visit to Meow Wolf in Santa Fe or Denver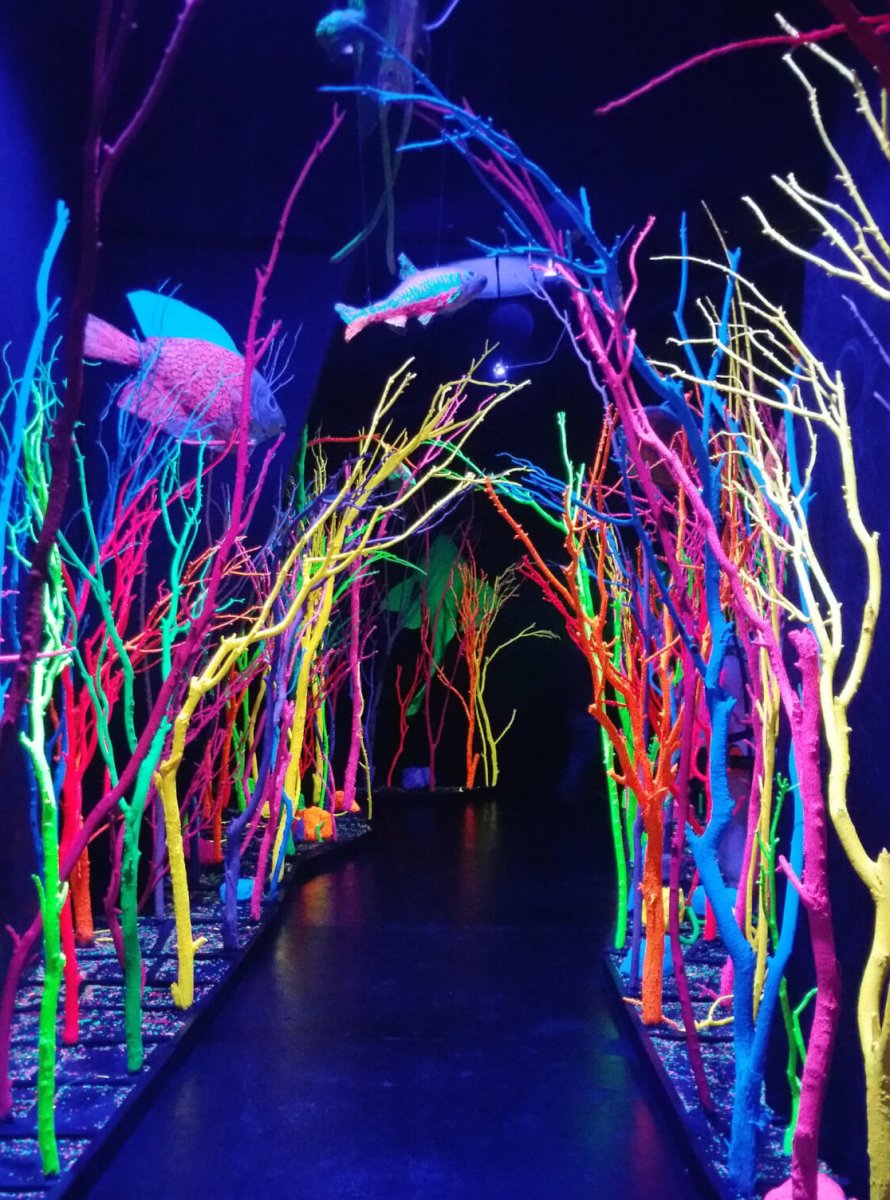 On my recent visit, I enjoyed the experience. But I have to say as an adult, I would have enjoyed it a bit more if I'd followed these simple tips.
Go when kids won't be there. Don't get me wrong. Kids are great. But if you want to take your time with each installation, take pictures, or enjoy the art without interference, pick a time during the school day to go. If you do go with kids, try to go when other kids won't be there. The place is an overstimulating interactive art experience. So expect the kids and perhaps even the adults to be overstimulated, too. 
Do the clues. There's an entire story embedded in the Meow Wolf exhibit. Follow the clues to have a deeper, more enriched experience within the venue. It's much easier to engage in the clues when you have time and aren't distracted by every "wow, look mom!" you could ever imagine. Santa Fe's House of Eternal Return and Denver's Convergence Station have underground stories to follow. Grab the Q Pass for help in solving them.
Don't buy the 3D glasses. There's maybe 1 or 2 items that the 3D glasses really make sense for, but otherwise, they're an annoyance. If you really want the 3D experience, just bring your own pair left over from the last 3D experience you had.
Have a meetup time and place. It's easy to get lost and distracted in the exhibit, so if you're with friends, pick a meetup place. I suggest the fireplace in Santa Fe or the Rocket Car for Denver.
Go to the bathroom before entering. You are allowed to re-enter, but the bathrooms are super inconvenient to the entry/exit of the exhibit, and taking a bathroom break will disrupt your immersion.
Buy your tickets online before you go. Time slots are available at the top of the hour, then every 20 minutes throughout the hour.
Take public transit in Denver. Parking is difficult at the Denver location, so just take the light rail to Empower Field or the A line to Union Station and walk.
What else is happening in Denver? Read In Good Taste Denver, Denver's premier list of things happening in Denver.
Hey Denver Wolfers, Suggestions Just for You!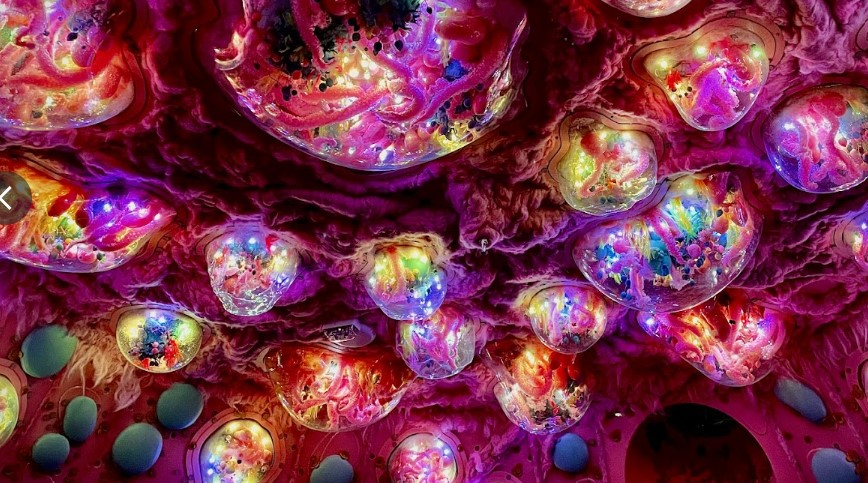 Denver's Meow Wolf has improved the experience over Santa Fe's by having timed entries, placing bathrooms within the exhibit, incorporating some of the amazing Denver history, and having public transit to the location. There's even a brewery nearby. Nonetheless, following the tips above, as adults, will ensure you're having a good time. If you're up for more ideas on what to do for Denver, or you just want to walk around the downtown, check out all the walks that are suggested at DenverByFoot.com.
Thanks everyone! Have you been to Meow Wolf? Do you have suggestions for enjoying it in Santa Fe or for the new Denver location? Post them below.