Bombas Socks Product Review After THREE YEARS! Like No Other
As with any new product, it's easy to write a positive review once you use it the first time. With socks, this is particularly true. But I put my Bombas to the test for a year two years three years, and here's my Bombas sock review. I first saw the socks on a Shark Tank episode where all but one shark, Damon John, rejected the company. I ordered that night. I loved them from the start for their giving-back attitude. Are Bombas socks worth it? Are the women's ankle socks as good as the men's calf socks? Here's the truth on whether Bombas socks are worth the money.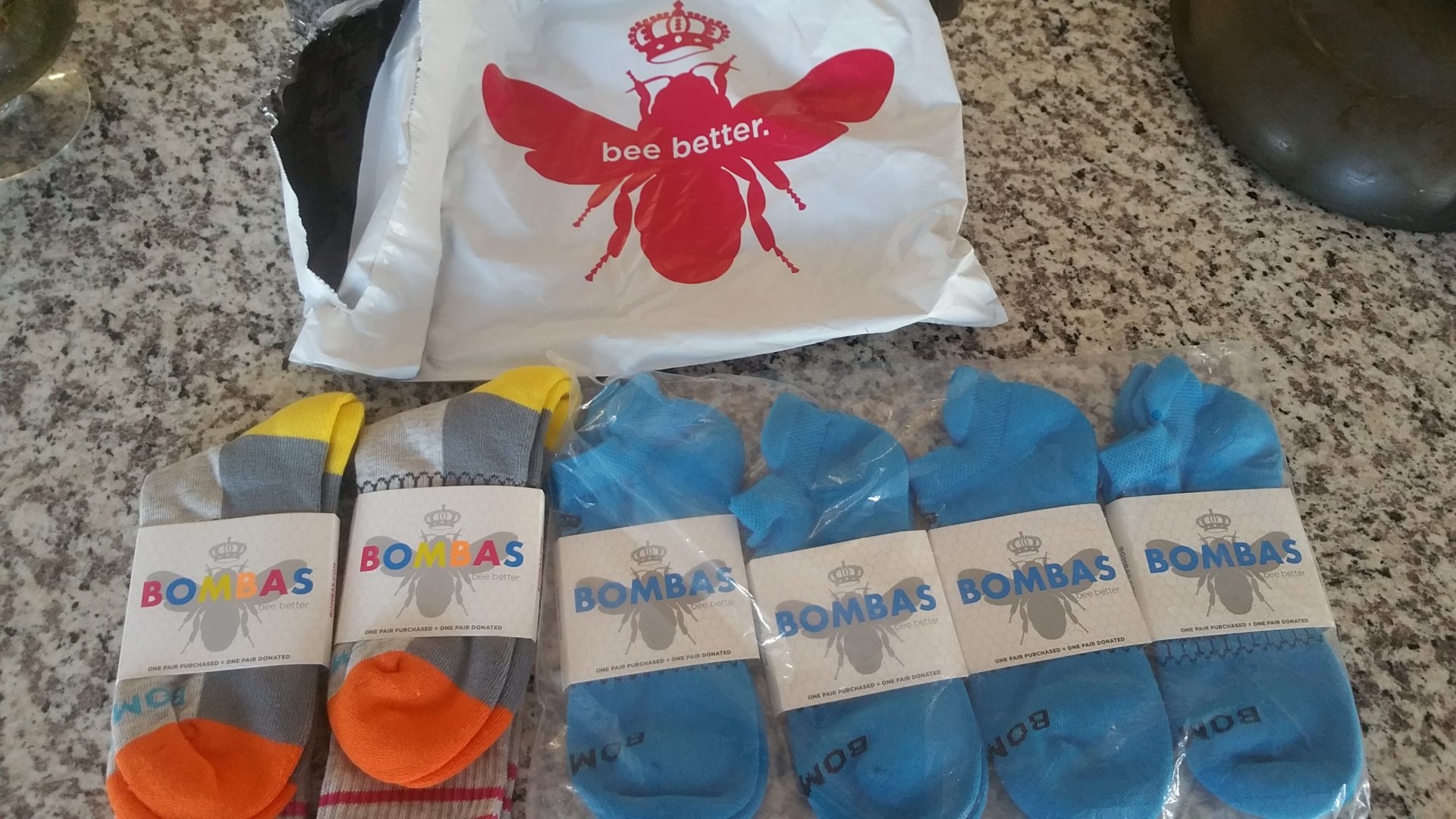 As an urban hiker and walking traveler, I expect a lot from my feet and their footwear. On my feet I usually wear some form of Keens shoes, and Korkers for ice traction in icy conditions. The one constant for the past year two three years has been my Bombas socks. They are as true and fit as the first day I got them, despite over 100 200 300 wearings and washings. Since my first pair, I now have many others, but I keep coming back to them! Even as I trek around Europe and South America in my nomadlife, Bombas are in my pack.
The Bombas Ankle Sock. Fit. Fit. Fit!
I have two four types of pairs, the Bombas ankle sock and the Bombas calf sock. (See below for my review of the Bombas quarter sock, my newest favorite, and my Bombas hiking sock vs Darn Tough socks.) Let's start with the fit. Not too tight, not loose, they are the perfect fit with their hive-like Bombas arch support. The seamless ankle sock's toe has stayed true as well, not losing its shape nor shredding its toe box which comfortably houses my digits without rubbing across my toe knuckles. The heel stays put, never riding up or slipping down. I love that they have arch support, a seamless toe, and a cushioned foot-bed that's kept my heels happy. Get your pair of Bombas here!
(By the way, since I wrote this article originally, I've worn the calfs at least 100 times and I still love them.) And I now wear the Quarter Socks and love them just as much.
The second best part of this sock is certainly the neck. A soft curl protects the back of my heel from the rear lip of my shoe. In addition, the curl is just thick enough to discourage sand and pebbles from sneaking in during my trail walks. Nary a blister has ever appeared while hiking or walking through the streets of Denver in my Bombas.
Do Bombas shrink? I haven't experienced any shrinkage and my Bombas have lasted over four years.
Bombas vs Darn Tough
Hands down, Bombas wins in a trailhead competition. See my complete review of my Bombas vs Darn Tough socks from when I hiked the Kumano Kodo in Japan. After almost 50 km of hiking in my boots with Bombas hiking socks on one day and Darn Tough hiking socks on the other day, there was a clear winner. Take a look.
Socks for Folks Experiencing Homelessness
Homelessness is a tough problem around the world and in every city in the U.S. We've also seen people experiencing homelessness all around the world. When the founder of Bombas read that socks were the number one most-requested item at homeless shelters, he put his might to the test and came up with a solution. Bombas donation socks help those experiencing homelessness all around the world.
What's the best part of this sock? For every pair of socks that Bombas sells, they donate a pair to homeless shelters. As someone who interacts with homeless every day while I walk the sidewalks, trails, and streets of Denver and the beautiful cities of my nomadlife, I see this need first-hand, and I'm grateful Bombas sees it, too. Bombas, whose mantra is "bee better," lives and breathes its brand. They've donated one pair of socks for every pair purchased since its inception, totally over 25,000,000 pairs. That's a lot of warm, happy feet! They also volunteer weekly in the shelters handing out their socks and interacting with the communities.
When Will I Order Again?
I originally ordered a four pair multipack of the ankle socks in January 2016 in turquoise blue. I liked having four pairs of the same colors that I didn't have to match when they came out of the dryer! Now, a year two three years later, I'm still loving these turquoise blue Bombas, although they are a tad faded. Their form and fit have persisted, and I see no reason to order any more in the near future. But then again, the new Bombas super compression socks might have to just show up in my wardrobe. I can barely resist. They'd be great for all the travel that I do. The Bombas price is perfect, and when I think that other people get a pair of socks for every pair I get, the Bombas price is worth it.
Update: It's two years later, and here's the original pair on my feet. Still going strong! One of the socks of the original pack has a hole in its heel, but other than that, they still fit snugly and comfortably. And when Bombas read this article, they sent me a new pair to replace the pair with the heel hole under the Bombas warranty.
A three-year update. After three years and over 300 washings, my bright blue ankle socks are finally showing some wear. The neck has started to give, allowing small pebbles and things into my foot. I'm finally going to treat myself and get some new socks as my own stocking stuffers! I think I'll pick the cute new blue Fair Isle socks, and maybe I'll branch out and get all the colors!
Update (4 years!): It's now four years later, and I've finally started to throw away some a few of the original socks. They had finally lost their form, sometimes slipping into my shoe while hiking. So the question is, have I reordered? Yup, and I'm sitting right in my bright yellow Bombas ankle socks. They make me so happy.
Update (5 years): As I got rid of all the things I owned in order to launch our life of full-time travel, including selling my home, I still packed my Bombas. But I changed to the Quarter Sock model so I could wear them with my Keens and my Hokas. I have two pair, now, and I wear them weekly. They are perfect and still perform like the original socks I got so many years ago.
PS. Click here to get 20% off on your first Bombas purchase.