Where to Live in Mexico. Where Not to Live in Mexico. As an American.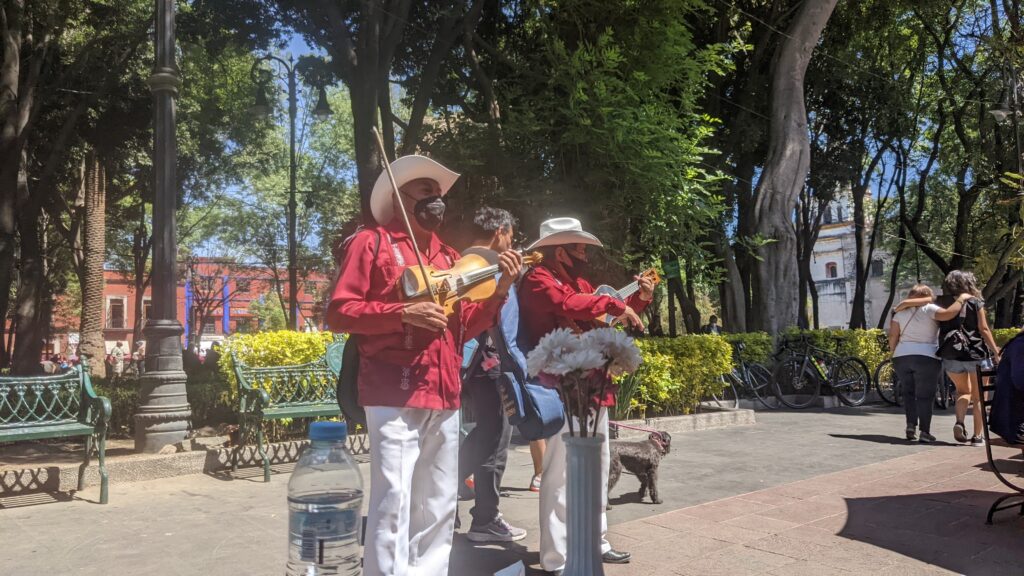 Mexico is a giant country with tremendous variation. We toured the country for the winter, staying in most locations for at least three weeks. Our goal was to not only enjoy our slow-mad life by getting to know each community, but also to determine if the areas where we stayed were places we might want to return for longer- term living. Here's our shake down of the places we loved and the places we'd avoid if we wanted to return for longer-term living in Mexico in the future. Should it be Puerto Vallarta, Mexico City, Ajijic, San Miquel de Allende, Oaxaca, Akumal, Cancun, or any other Mexican city?
We felt that our three-week stays were long enough to get a feel for a place and to help us decide if we'd want to live in an area for longer-term (longer than a month.)
We summarized all of this info in a video. Take a look here. We look at Mexico City vs San Miguel de Allende, Oaxaca vs Puerto Vallarta, Ajijic vs Guanajuato. We make suggestions for where we, as Americans, would want to live in Mexico. What are the best cities in Mexico to live in? We list the pros and cons for living in Mexico cities.
Living in Puerto Vallarta
We stayed in Puerto Vallarta from mid-November to mid-December. While Canadians were the rockstars of the beach, we found Puerto Vallarta to be warm, inviting, friendly, and affordable. We wrote extensively about our stay here, and here are the important take-aways.
Pros for Staying in Puerto Vallarta
Affordable
Easy-to-use transit
Easy and affordable access to/fro airport
Great medical care
Friendly, genuine locals
Easy to speak Spanish
Lots of English available, if necessary
Easy to imbed in community
Great winter weather
Super activities with great variety
Delicious, affordable food
Great volunteer activities (see this post)
Cons to Staying in Puerto Vallarta
Lots of gringos
Can be expensive if you stay in the Romantic Zone or nearby
Traffic on the main drag is endless
If you're not a beach person, not much to do outdoors
Too much growth happening too quickly
Timeshare bandits everywhere
The one reason why we would pick to live there: great, affordable medical care.
The one reason why we would not live there: too many Americans/Canadians on vacation acting like idiots.
As a vacation spot, though, if you want a fun, affordable place that's easy access from the western US, Puerto Vallarta is a great place for a week's get away.
Videos about staying in Puerto Vallarta
Living in Akumal on the Yucatán
We stayed in Akumal from mid-December to mid-January. Just south of Cancún and Playa del Carmen, the tiny, itty bitty town of Akumal is just a dusty spot in the road with a few restaurants and a couple of dogs. See our extensive post, here. The size of "Akumal" extends for many miles outside of its little downtown to include miles and miles and miles of resorts, timeshares, and resort-type condos. It requires a car to get around, and every home that is not within the tiny town is basically behind a gated community.
Pros to Staying in Akumal
Beautiful jungle and beach
Near cenotes
Near Tulum
Good food
Gorgeous beaches
Great snorkeling
Good community of expats
Cons to Staying in Akumal
Too much driving
Terrible public transit
Surrounded by expensive restaurants
Too much English
Hospitals too far away
Airport too far away (and expensive to get to)
The one reason we'd pick to live in Akumal: Good snorkeling and mild beach activities
The one reason we wouldn't pick to live in Akumal: It's a string of resorts and targeted toward tourism only.
While we liked Akumal and made a few friends there, it's really just a place for tourists to enjoy a week-long vacation. There's no real harmony between the Mexicans and the gringos, English is too widely spoken, and there's just way too much driving to get anything once you leave your residence. It feels like suburban living without the downtown.
Videos about Akumal
Living in Cancun
We thought Cancún would be a jackpot for our list of criteria. Good weather, nice beaches, and close to the airport. We stayed in Cancún for the month of January in a wonderful Airbnb near the main mall. While the Airbnb was charming, and the location was central, we couldn't wait to leave Cancún.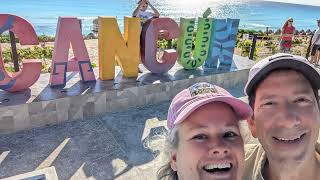 Pros to Staying in Cancún
Close to good airport
Lots of things to do around Cancun
Big variety of restaurants
Great beaches
Cheap public transit
Many hospital options
Cons to Staying in Cancún
Super expensive to use taxis
Super expensive to/fro airport
Constantly felt like a money target
Can't easily access beach unless at a resort
Things to do are very far away (and expensive to get to)
Timeshare scams everywhere
No legal Uber
The one reason we would pick to live in Cancún: reasonable airport.
The one reason we wouldn't wouldn't pick to live in Cancún: the taxi mafia is ridiculous.
While Cancún is a great destination to sit in a resort on the beach for a week to relax, other than that, avoid it as a place to live, find community, and enjoy a well-rounded life.
Living in Ajijic near Guadalajara
We stayed in Ajijic for the month of February during a lovely housesit. While there, we joined a social group, interacted with a sketching group, hiked often, and enjoyed lakeside living. Its perfect weather invited us outside, and we found familiarity in its surroundings with San Diego. It was our favorite place for our shorter-term stays in Mexico, and I imagine we might return to Ajijic in the future for another longer-term stay. In addition, the 55+ community and affordable assisted living might be interesting to us in the future.
Pros to Staying in Ajijic
Great weather year round
Near an international airport
Very active expat community
Walkable
Reasonable public transit
Great restaurants
Super hiking
Small-town feel
Good hospitals
Cons to Staying in Ajijic
Expat population is rampant and too old (for us)
Too much English
Traffic is ongoing
Polluted lake
Limited things to do
Overpriced hospitals tapping into gringo dollars
The one reason we'd pick to live in Ajijic: perfect weather year round.
The one reason we'd pick not to live in Ajijic: too many expats who are too old.
While we adored Ajijic, we felt that it's the perfect place for the 55+ crowd who doesn't want to venture too far. For us, we're still in venture mode. Guadalajara airport offers good flights, but Ajijic itself is just a bit too isolating. Ajijic is a great place for living, but tourists who stay longer than a few days might go bored quickly.
Living in Mexico City
We stayed in Mexico City for a few weeks at the end of February and early March. I also lived in Mexico City for the month of May a few years ago (read all about that here.) We adore Mexico City because it's inviting, is loaded with a zillion things to do, and we can practice our Spanish as much as we want. It's a giant city made up of a thousand like barrios just itching to be discovered.
Pros to Staying in Mexico City
Convenient to get to
A zillions things to do
Incredible food
Great ways to speak Spanish
Walkable
Cheap Uber
Cheap transit, including a metro
Vibrant
Great hospitals
Easy access to other parts of Mexico
Cons to Staying in Mexico City
Awful air quality
Walking at night not advised
Poor water quality
Terrible international airport
One reason we'd pick to live in Mexico City: never get bored for things to do.
One reason to we'd pick to not live in Mexico City: the air pollution is terrible.
While we adore Mexico City because we can speak lots of Spanish, learn so much about Mexico through its amazing list of museums, eat incredible foods, and enjoy the city for all its worth, we would not live here. Its air pollution is horrific. But for a place to enjoy for a week of tourism events or a shorter-term stay, Mexico City can't be beat.
Videos about Mexico City
Living in San Miguel de Allende, Oaxaca, and Guanajuato
We include San Miguel de Allende, Oaxaca, and Guanajuato here because people looking for longer-term stays in Mexico often look to these three cities in their evaluations. While we haven't stayed longer than a week in any of these three places, we do have some points of view that might lead us to stay longer the next time we're in Mexico.
San Miguel de Allende
San Miguel de Allende is one of the prettiest towns we've enjoyed, but it comes with a price. Often we felt we were in South Southern California with many western US residents wanting to escape and live the rich life. SMdA is pricey, but good restaurants and plenty of entertainment, including a fantastic botanic garden, keep people engaged.
Pros to Staying in San Miguel de Allende
Beautiful
Engaged expat population
Many things to do
Good weather
Cons to Staying in San Miguel de Allende
Very "bougie" and pushing out locals
Overpriced
Too far from an international/affordable airport
The one reason we'd pick to live in San Miguel de Allende: beauty
The one reason we'd pick to not live in San Miguel de Allende: too far from a good airport.
While San Miguel de Allende is a great tourist destination for a long weekend, we found it would not be a place we'd want to live longer-term. The gentrification of this amazing community is dismissing its unique and original character at the expense of the expats making it a southern US outpost, like a South Santa Fe. Click here to enjoy my review from a few years ago about San Miguel de Allende. Granted, we are willing to admit we need to stay longer to make a final decision about longer-term living in San Miguel de Allende, but at first blush, it's not for us.
Living in Oaxaca
Oaxaca owns the origins of mole sauce, the Day of the Dead, and alejibres. Its crafts, food, and culture pop out of every corner, and the people love having folks visit their town. I led week-long hiking trips up into the nearby mountains, indulged in a local family's Day of the Dead celebration, and enjoyed all I could for three different one week trips over three years. I've returned to Oaxaca many times because it's a wonderful place to vacation. You can read extensively about these past trips, here.
Pros to Staying In Oaxaca
Great hiking
Best food in Mexico
Amazing handicrafts
Super warm people
Most authentic, touristy area we've found in Mexico
Good weather
Great community
Cons to Staying in Oaxaca
Too far from everything else
Tourist season is out of control
The one reason we'd pick to live in Oaxaca: the people.
The one reason we'd not pick to not live in Oaxaca: the location.
While we love Oaxaca and found it difficult to come up with lots of cons to Oaxaca, our previous three trips to this wonderful town have clouded our experience. We just can't come up with many negatives. Sadly, the one major negative is its location. Although there are a few international flights into Oaxaca, most of the time you need to fly to Mexico City to get anywhere. The bus rides out of town are long as well. Oaxaca is a fantastic town to hike, vacation, and adventure. Please read any of the five posts I've written about my favorite town to visit in Mexico, Oaxaca.
Videos about Oaxaca
Living in Guanajuato
We had heard about Guanajuato from many of our traveling friends, but we had limited expectations when we arrived. Boy were we blown away! This UNESCO world heritage site bursts with colors, culture, and cuisine. All of its traffic goes underground, and the entire centro area (plus some) is pedestrian.
Pros to Staying in Guanajuato
Great air quality
Gorgeous
Two performing theatres with troupes and a symphony
Low expat population
Great opportunities to speak Spanish
Affordable
Beautiful architecture
Lots of hills for hiking and exercise
Cons to Staying in Guanajuato
Airport is a bit awkward
If you don't like tunnels, it's a no-go
Hard to drive anywhere
One reason we'd pick to stay in Guanajuato: It's an affordable and a non-pretentious San Miguel de Allende.
One reason we'd pick to not stay in Guanajuato: A good airport is still too far away.
While we only stayed a short 48 hours in Guanajuato, we definitely want to return to enjoy its richness and beauty. We can envision staying here for a good month, at least, to enjoy its depth. We put together a self-guided walking tour of Guanajuato, which you can access by clicking here.
Where to Live in Mexico
Trying to decide where to live in Mexico isn't easy. The country's charm and beauty burst at every corner. But with a few weeks here and there, you, too, might find your perfect little rincón to live longer-term in Mexico. Good luck! Let us know what you come up with.